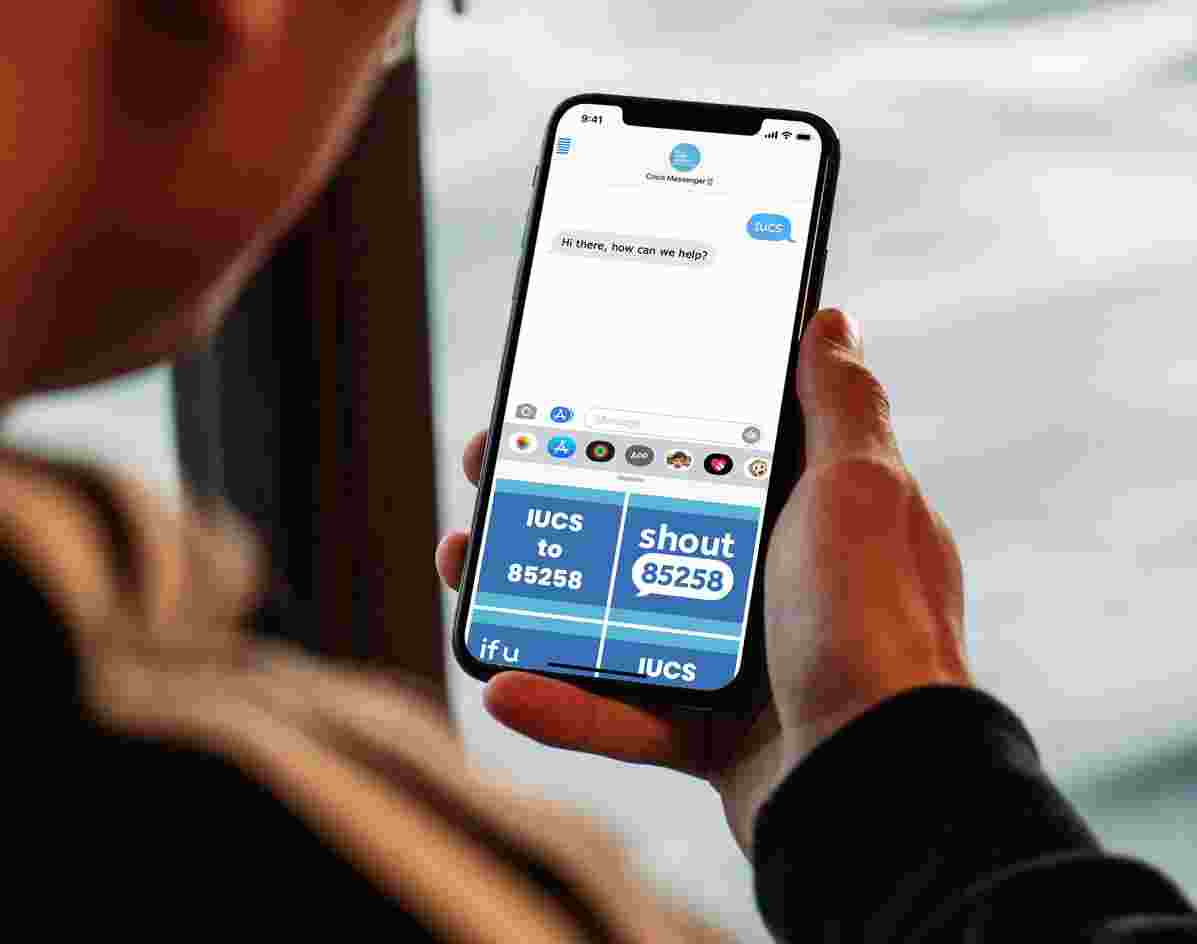 Crisis text support. 24/7.
Free, anonymous and confidential text support accessible when you need it.
Text IUCS to 85258
If you have something on your mind, trained volunteers are on hand to help.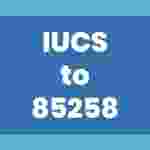 Get in touch
Trained volunteers are on hand to help with a range of issues common issues have included Abuse, Anxiety, Bullying, Depression, Loneliness, Self-harm & Suicide.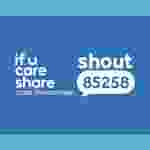 Here when you need us
The texter will be connected to a trained Crisis Volunteer who, through a completely anonymous text conversation, will take someone a place of crisis to a place of calm, providing potentially life-saving support meaning that no one will ever be alone in their time of need. The aim is to help the person to think more clearly, and enable them to know that they can take the next step to feeling better.
How does the service work?
An individual will text 'IUCS' to '85258' when in need of support. This service is available 24/7 to people in the UK.
The texter will then receive an automated text asking them about the nature of their problem. This text will also let the individual know that they are being connected to a trained Shout Volunteer. The aim is to respond to all texters within five minutes, but wait times may be longer during busy periods.
Once connected, the Shout Volunteer will introduce themselves. The texter and volunteer will communicate back and forth via text message, using Shout's secure platform.
Our Shout Volunteers use empathetic and effective active listening techniques, establish goals and discover next steps to move our texters from a hot moment, to a cool calm, until the texter feels calm and safe.
Towards the end of the conversation, the Shout Volunteer can provide resources that provide further help and support for longer-term mental health experiences.
What mobile phone networks can I text from?
You can text IUCS 85258 free and anonymously from all major UK networks. It is free and confidential to text our service from the following major networks: EE, O2, Three and Vodafone. These include – BT Mobile, Tesco Mobile, Virgin Mobile, iD Mobile, Sky, Telecom Plus, Lebara and GiffGaff.
If you are contacting us from a network listed above, and the service does not appear to be working for you, please reply with your mobile phone number and network provider at info@giveusahout.org. We need this information to be able to investigate the circumstances.
Resources
Share the service to people around you, it's available to anyone within the UK.
Poster
A4 poster to display in your workplace, school or venue.
Social Media
An image to share on social media - feel free to tag us @ifucareshare
You really made a difference for me tonight and I can't thank you enough. I feel stronger to face the future.
Our crisis messenger is ran in partnership with SHOUT to compliment our bereavement and support services. If you have any questions about the service you can find out more information here