Sign up
Get yourself, friends, family, and workplace involved. You'll receive campaign materials and updates!
Register
Prevent suicide
Your support helps to save lives. Donate and help prevent suicide in your community.
Donate
In memory
Submit your personal story and we will provide you with personal materials to remember your loved ones.
In memory
Inside Out: A annual campaign to prevent suicide
On the 10th September 2021 we're hosting the annual Inside Out Campaign - a day where we encourage our supporters to wear an item of clothing Inside Out - it sparks conversation and highlights the importance of talking - bringing what's on the Inside, Out.
We provide support for people who are thinking about taking their own lives. By donating you'll help to fund our work, and save lives.
Spread the word, support the cause, save a life. #AskMeWhy
We truly believe that talking can save lives. That's why we set up our charity, and the Inside Out campaign was created to raise awareness of the issues surrounding mental health. Suicide turns lives Inside Out, we want you to bring the conversation from the Inside, Out.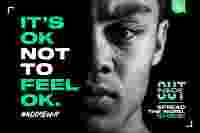 Bring what's on the Inside, Out #AskMeWhy
On the 10th of September we're encouraging our supporters to wear an item or items of their clothing inside out. Wear our #AskMeWhy stickers and snap to all your socials with #AskMeWhy.
This helps to highlight the importance of talking - by bringing what is on the Inside, Out.
This simple act sparks conversation, and just might save a life by helping someone to open up about mental health and suicide.
When you donate, you'll receive a charity pack, with instructions on what you can do to help the cause leading up to and on the 10th of September.
Would you like to become a supporter? Our charity is entirely funded by people like you, so please, make a donation today.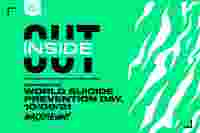 The Bigger Picture
We're raising funds on Crowdfunder to help us spread our message on a national scale. We want Inside Out to reach as many people as possible who may be suffering with mental health issues, as well as to offer support to those who have been affected by suicide.
We're asking people to join the conversation, make a donation, and help save lives.
On the 10th of September our supporters will be wearing an item of clothing Inside Out and posting their pics on social media - by using our designated hashtag #AskMeWhy and tagging their friends, we'll be able to spread our message far and wide.
Why the Inside Out campaign is so important
Support
If you are in need of immediate support we and our partners are here for you.
Find Support
Contact us
We are here for you. Please reach out for help and support.
Contact us
Donate
Support the campaign and help save lives.
Donate