"The support I have been given has saved my life and showed me a future that I honestly thought would never be possible. If it wasn't for If U Care Share I would have taken my own life, of that I have no doubt."
Feeling helpless, worthless or hopeless are common feelings associated with feeling suicidal. Often these thoughts can be overwhelming and prevent you from feeling anything else. Sharing or expressing these feelings can be helpful. Contact us and we can help.
Our team are able to provide longer term emotional and practical support to those that are experiencing thoughts of suicide. We know how important it is to provide timely support at an appropriate time and place, that's why we will work alongside everybody that comes into our service to see how we can best support their journey.
Make a referral
Our suicide prevention service is currently available in County Durham.
We provide practical and emotional support to those impacted by suspected suicide. Help and support is available now if you need it. You do not have to struggle with difficult feelings alone.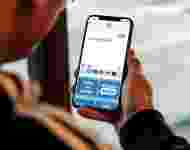 Crisis Messenger
If you are worried about something, talk to our trained volunteers with our free, confidential and 24/7 text service. Text IUCS to 85258
Find out more
If you're struggling, here are some things that may help:

1: Connect - Spend time with others, whether that's family, friends, colleagues or neighbours. Sometimes it can be difficult to connect with others - look around for volunteering opportunities and local events in your area.


2: Be Active - Often we think this means going for a run, or joining an exercise class, and for some that may be the case. Even just a short walk everyday or a cycle ride, taking time out of your day for some form of exercise will improve your mental health

3: Give - Giving your time and energy to help somebody can help. Why not volunteer at a local project, or take time to visit an elderly neighbour or relative. Our time is often a greater gift than money can be.

4: Keep Learning - Take up a new hobby, start an evening class or join an online course. Learning new skills and gaining knowledge are proven to help your emotional health. Maybe even try something out of your comfort zone, who knows you may surprise yourself.

5: Take Notice - Life is often very busy and distracting so much so we don't always remember to take notice. Look away from your screens look out of the window, look at the sky, watch how the milk swirls in your tea. Often these little things can alter how we see things and hopefully for the better.
Contact us
We are here to listen and support. Our office hours are Monday to Friday, 9am to 5pm. Outside of those hours check out our extra support page.