we are here
to listen
to u
Suicide is a permanent solution to a temporary problem. Let us help you through the problem.
How we can help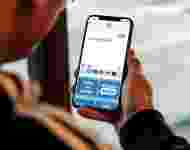 Crisis Messenger
If you are worried about something, talk to our trained volunteers with our free, confidential and 24/7 text service. Text IUCS to 85258
Find out more
virtual or physical fundraisers?
Whatever way you'd like to fundraise we'll support you all the way. We can only continue our lifesaving work thanks to the generosity of those who support us.
Start your fundraising journey
Our aim is to prevent anyone feeling the pain we felt as a family. We encourage people to share their problems instead of burying them within. We truly believe that talking can save lives.
Contact us
We are here to listen and support emotional well being in young people and those affected by suicide. Our office hours are Monday to Friday, 9am to 5pm.