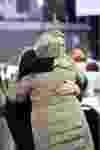 Your support matters
Did you know that;
The North East has the highest rate of suicide in the UK
Suicide is the biggest killer of men under 50 and young people under 25
We are supporting over 1800 people who are at risk of taking their own life or who have lost a loved one to suicide
Over 35,000 young people have been supported to improve their emotional and mental health
We believe that every suicide is preventable and with help and support we can save lives.
Just a few pounds a month can help us to change lives and save lives!
Set up a Direct Debit here
Further questions?
Our team is on hand to help, why not give us a call.