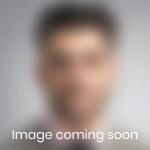 What do you do at IUCSF?
I am a Support Officer and I provide emotional and practical support to those who have been bereaved and impacted by suicide. I cover areas in Newcastle and Gateshead.
Describe why you're at IUCSF?
I have personal experience of being bereaved by suicide due to my Dad taking his own life in 2017. My Dad was a family man who showed no outward signs or warnings that he was struggling, so his death was a complete shock to me and my family and left us devastated. I didn't just loose my Dad that day, I lost my hero and my best friend.
The grief and physical pain of his type of loss is like no other and it can be a very lonely, scary and confusing place to be in. I became anxious, convinced people were looking and talking about me and I just didn't know who I was anymore. It was like I had lost my whole identity and I was now just the daughter of the man who took his own life and that's how my Dad would always be remembered. I didn't want that for either of us.
Then If U Care Share came along and supported me, my Mam and sister and the support and kindness that they gave us was incredible! I honestly believe that they saved me. I was able to be myself, I didn't feel judged, alone and I now had people who understood how I felt and who helped me believe that I could smile again and survive and that this was OK.
Towards the end of 2018 I became a volunteer for IUCS and I continued to feel 100% supported and I gained so much in giving something to the charity and the incredible work that they do. I was honoured in February 2020 to become employed as a Support Officer and fully join the team and make it my daily task to help those in a place where I was. The pain of loosing my Dad will never ever go and not an hour goes by where I don't think of him, but this is what gives me the drive to do what isn't just a job to me, it's a passion to give people the hope and strength to carry on.
I am the proof in the pudding that IUCS can change and save lives and that there always is a way.
If you could travel to anywhere in the world, where would you go?
Anywhere as long as the sun will be shinning and I can lie around the pool of a lovely all inclusive hotel.
What are some things that make you happy?
Spending time with my amazing family and friends and my chubby dog Eddie.
Booking lots of holidays and breaks away and then booking more before I've even come home.
Prosecco and gin!
What is your favourite biscuit, and why?
Millies double chocolate cookie.
Anything else you would like to share with the world?
I LOVE flamingos!