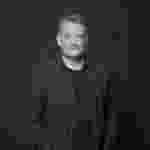 What do you do at IUCSF?


I'm a Prevention Officer and my job is to provide emotional support and practical guidance.

Describe why you're at IUCSF?

I've worked in the field of mental health for some time now and, all too often, have seen the devastating effects that suicide can bring. I guess I just want to do my bit to help people see that, no matter how desperate things seem, there are other choices to suicide and that it is possible to find the steps to take towards feeling better about yourself and finding your place in the world.

If you could travel anywhere in the world, where would you go?

Well, I'm fortunate to have travelled a fair bit, but I've never felt happier and more relaxed than when I've been in Lanzarote, so that's where I'd go every time (this is also the reason behind the ridiculous shirt/palm tree/pineapple combo I'm failing to pull off in my picture).

What are some things that make you happy?

Easy one to answer. As long as my wife and daughter are happy then I tend to be happy too. You'll also generally find that I'm pretty content if I've got a glass of Guinness to hand!

What's your favourite biscuit, and why?

Can't nail it down to one I'm afraid and, as we all know, things can rapidly change in the exciting world of biscuits. If pushed though, at the time of writing I'm partial to a Wagon Wheel Jammie. There's something I never expected to ever say.

Anything else you would like to share with the world?

There are upwards of 50 known species of whelk, the largest being the Trumpet Whelk which has been known to reach lengths of 2 metres. Now you know.