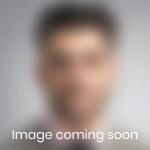 What do you do at IUCSF?
I am an support coordinator, I answer the telephones, book appointments, and am there for those who need a chat or for those who need me to just listen
Describe why you're at IUCSF?
I don't personally have anyone close to me who has taken their own life, but I was previously a police officer, part of my job role was to try and prevent those trying to take their own lives, to deal with those who had sadly taken their own lives and to inform the families of those who had taken their own lives. I know how tough it can be, I have witnessed all different kinds of emotions from being angry, shocked, violent and sad. I know that there is not a lot of help or support for those who are in need of it, so I joined If U Care Share to try and help those in need and help find them the support that they desperately do need.
If you could travel to anywhere in the world, where would you go?
I would love to go back to Florida, I love the weather, the water parks and the theme parks.
What are some things that make you happy?
Going on holidays, and the sun, friends, and family.
What is your favourite biscuit, and why?
I am not really a biscuit person, I prefer chocolate.
Anything else you would like to share with the world?
I moved to the North not too long ago from London, so don't be alarmed if you hear a southern accent on the phone.
I am slowly getting used to the northern accent so please bare with me – I will get there eventually.