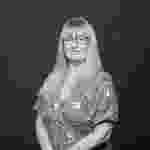 What do you do at IUCSF?
I am a support after suicide officer. Offer 1:1 support to anyone who has been affected by suicide. Visiting either home, school, workplace our office or anywhere that suits the individual.
Describe why you're at IUCSF?
I have had links with IUCSF for several years. I was first made aware of the amazing work they do when both my children came home from school after having attended a workshop delivered by IUCSF. They both talked about the content of the workshop and the devastating reason for the setting up of the charity. I was instantly compelled to look into the charity from a professional and personal perspective. I had also lost a son (not through suicide) and felt drawn to the charity and the amazing work they do. I did some volunteering with my daughter and then was lucky enough to have TEAMH deliver workshops to 272 young people in the school I worked at as a Pastoral Manager. I was always keen to work within the organisation at some point and have been lucky enough to get the appointment and work with the amazing team to support as many people as possible.
If you could travel to anywhere in the world, where would you go?
Australia
What are some things that make you happy?
Family, our gorgeous dog Oscar (see him in my pic), good friends and travelling.
What is your favourite biscuit, and why?
Haven't got one as I am a crisp person any flavour anytime!!!
Anything else you would like to share with the world?
Feel very fortunate to be working for the organisation and to be part of what they do every day, making a difference to someone's life is something I am very proud of.