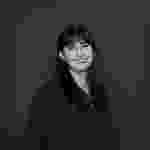 What do you do at IUCSF?
I joined IUCSF in June 2011 as a volunteer and began by helping Shirley out with general admin duties. In October of that year I became a permanent member of staff, an took on the role of Operations Manager. My job includes overseeing the day to day running of the office, management of the team and health & safety.
Describe why you're at IUCSF?
I believe suicide is preventable and I am proud to be part of a charity that works tirelessly to reduce suicide whilst supporting families who have sadly been bereaved in this way.
If you could travel to anywhere in the world, where would you go?
The top of Everest - the views, i imagine, will be spectacular!
What are some things that make you happy?
Family and friends, good food and wine, sun and warmth and MotoGP.
What is your favourite biscuit, and why?
Chocolate digestive - yummy dunked in a lovely cup of tea!
Anything else you would like to share with the world?
I love cats.