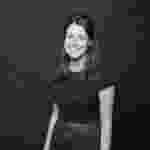 What do you do at IUCSF?
Everything from organising diaries to talking to people over the phone who are at risk. I am often the first point of contact for anyone who has either been bereaved by suicide or who are at risk of taking their own lives. We also compile reports to send back to our funders.
Describe why you're at IUCSF?
Having been bereaved by suicide myself, I'm passionate about people having somewhere to turn to when they're struggling.
If you could travel to anywhere in the world, where would you go?
Around the world trip, anyone?
What are some things that make you happy?
My gorgeous puppy Aston, going to Sunderland matches with my dad (not always a happy occasion), travelling to new places and I love a good true crime series.
What is your favourite biscuit, and why?
A custard cream – you can't beat the classics.
Anything else you would like to share with the world?
I may well be the world's biggest Lewis Capaldi fan…