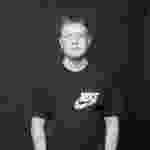 What do you do at IUCSF?

My role in the organisation is TEAMH Coordinator, meaning I support the presenters and the brilliant work they do. Day to day, I could be travelling around the country to different schools & football clubs, or in the office catching up on my admin work.

Describe why you're at IUCSF?

The charity have held an important place in my heart for a while now, and when the opportunity came to get involved myself I jumped at the chance. Seeing the work we do to across the organisation to make a difference in so many different ways is one of the many motivating factors in my role, and to be a part of that is something I am incredibly grateful for. Aside from that however, I love travelling the country, and being part of a brilliant team which make every day work feel easy.

If you could travel anywhere in the world, where would you go?

I've never been to America, so would love to do a big trip there one day. And also Bali. And Brazil. And Thailand. And Iceland. And South Africa. Basically anywhere and everywhere.

What are some things that make you happy?

Well if you want all the usual stuff - spending time with those most important to me; like my family, girlfriend and friends. Playing football and golf. Going to the gym. Going on walks. Nights out.

But then sometimes the little things make me happy – Making the perfect amount of pasta. Catching a sneeze I thought I'd lost. When Sunderland don't lose. All of the above make for a good week.

What's your favourite biscuit, and why?

Great question. It has to be between a chocolate hobnob, or a caramel digestive. And as I've heard Tom went for the latter, I'm going to award the chocolate hobnob my 1st place.
(P.S. if Jaffa Cakes were counted as biscuits they'd have a serious argument for winning)
Anything else you would like to share with the world?

'You never see an old man having a twix' – Karl Pilkington