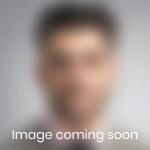 What do you do at IUCSF.
I oversee all the financial operations of the organisation, including all day to day accounting and the financial reporting to the trustees to safeguard the financial health of the charity.
Describe why you're at IUCSF?
I was approached by the founders when the charity was originally set up in 2011 if I would consider the role of Treasurer/director within the foundation. I then became an employee in 2013.
I am so lucky to never of lost a loved one to suicide and I pray I never will but knowing the Smith family from 2005 where we met through football having seen first-hand the devastation a loss of this kind has on those left behind being a part of it is an honour and I am in awe of how the founders found the strength to set up the charity, but what an amazing legacy to Daniel.
If you could travel anywhere in the world where would it be?
Anywhere where I could swim with dolphins
What are some things that make you happy?
My boys – If they are happy, I am happy!
Football – Watching not playing it.
What is your favourite biscuit and why?
Any Tunnocks – nothing more to say really.
Anything else you would like to share with the world?
On photos of the team together you may have to look very closely to spot me!!