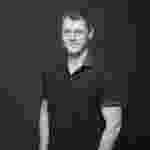 What do you do at IUCSF?

I work in the finance department of the organisation, dealing with invoicing, expenses, accounting, reports and anything else that Anita passes my way.

Describe why you're at IUCSF?

I have suffered with my own mental health struggles including Depression and Anxiety since my teenage years. After recovering from my most recent episode of poor mental health, I decided I wanted to help others struggling. I learned about the charity a few years ago and their work really stood out to me as incredibly important. Recently I was lucky enough to join the team and take great pride in helping in any way I can for the charity continue their fantastic work!

If you could travel anywhere in the world, where would you go?

A difficult choice, I would love to go exploring in Thailand and Japan, but Vegas has been on my list for too long.

What are some things that make you happy?

Spending time with family and friends, a game of cards, a round of golf, live music – you can't beat a good band, and of course pizza.

What's your favourite biscuit, and why?

Chocolate digestives, you just can't go wrong.

Anything else you would like to share with the world?

No situation or feeling is permanent, things do get better!